Quran Plus goes to another level!
Chicago, IL-April 20th, 2014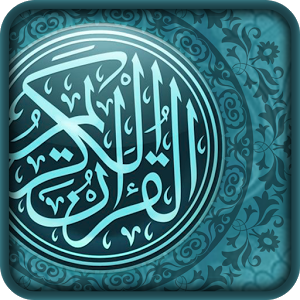 Download the new and improved Quran Plus version 2.0 today! Check out all the cool features that you have never seen before.
Quran Plus is the result of many years of design and development, and is geared towards many type of users, whether you are learning, studying or reciting the Quran.
Based on your feedback, we have completely redeveloped Quran Plus and it is now a UNIVERSAL APP, which you can run on your iPad, iPhone or iPod Touch and Android.

Quran Plus brings you an excellent rendition of the Madinah and the Majidi (Indo-Pak) style Quran, along with verse by verse, word-by-word as well as aids to improve your memorization of the Quran.
We have improved many features including the navigation system, the audio playback, recording, notes etc.

Quran Plus has a new, easier to use interface and comes with some new exciting features, which include

-Color Coded Quran in the Ayat by Ayat view. You can use this to improve your Quran recitation by learning the Tajweed rules.

-Mix and Match Audio – You can listen to any Arabic recitation with a number of English and Urdu Audio translations. For example, listen to Shaykh Mishary with a Pickthal Audio recitation or listen to Mishary with the Saheeh International Audio translation.

NEW - We have included an exclusive new English audio recitation of the excellent Saheeh International translation by Abu Eema. This is not available anywhere else.

You will now be able to listen to the audio through a bluetooth device and do audio playback in background mode.

- You will need to download the audio files for the reciters again as we are now using improved audio files types. - You will also need to re-download the Mushaf for this version.
READ QURAN
•Beautiful Madinah and Majidi (Indo-Pak) renditions of the Mushaf
•Ayat-By-Ayat View to read ayats separately
•Choose from different translations in different languages – 13+ available
•Transliteration available to assist you in reading

STUDY QURAN
•Ayat-by-Ayat view
•Word-by-Word view
•Extensive Root Word Database
•Extensive Synopsis of the Quran
•Explore the Quran by topics
•Excellent Quran Introduction by Juz and Surah
•Quran Memorization (Hifdth) tools. Repeat, Pause and play ayats

ACKNOWLEDGEMENTS
•Quran Root word content provided by www.studyquran.org
Beautiful Recitors Featured In Quran Plus :
* Hudaihy
* Minshawy
* Abdullah Basfar
* Abu Bakr Ash Shatry
* Mishary
* Ghamdi
* Shurraim
* Sudais
* Al-Bukhatir
* Abdul Basit
* Muhammad Ayub
* Husary
* Abu Eema (English Audio) NEW
* Pickthal (English Audio)
* Shamshad ( Urdu Audio )




CUSTOMER REVIEWS
Still one the best ★ ★ ★ ★ ★
by Waj110
Alhamdulillah, Since I purchased this app, I must say that I forgot the others. Besides now it's available on iPhone and I have been waiting patiently for it. I love this app I can't see myself using any other. MashAllah the developer kept all his promises and this app keeps on getting better after each update. JazakaAllah kair for such beautiful work.

Great App ★ ★ ★ ★ ★
by Omer159763
I'm glad I got this app. I Like mixing any Arabic audio with any English audio translation this is a very unique feature I haven't seen in any other app. I also really like the new saheeh international audio translation I downloaded. Excellent app!

Improved ★ ★ ★ ★ ★
by AttiaZ
I already thought it was great, but the new menu makes this a breeze! Full 5 stars for you! Another great update! Love the mix and match audio, which can be mixed with any Arabic reciter with English audios that are available.
<! --###################FACE BOOK ##################-- >